Sorry you missed the Black Friday Special
Keep in touch for secret specials during the month of December!
Especially designed for small business.
Can be used with a computer or handheld device.
Save time and enjoy life!
Templates come with user friendly instructions. Team members are available to assist Monday through Friday 9:00 a.m. to 5:00 p.m.
The Appointment Assist template makes it easy to jot down information when your calendar may not be handy. Fill in the appointment date, time, customer's name, phone number and location of the appointment.
The Appointment Assist records the information creating a log. Add the appointment to your calendar and keep the log as historical data
With the Office Calendar Tool you can easily create a searchable master list of business-related dates. Calendar information is automatically added to the Calendar Tool Master List.
Sort by category, expiration date or company name. Add the dates to your Google calendar or open your Calendar Tool Master List on a regular basis to check for upcoming dates.
Create customer and lead logs using a separate form for each type or choose to have both customer and lead information within the same log; all from the palm of your hand,
Enter expenses and income daily using the Expense and Income forms. Both forms have a feature to upload copies of expenditure receipts, bank deposit receipts, and mobile deposits.
Stay compliant with IRS rules and easily keep track of the miles you drive. Choose either the mileage log or mileage tracker to record your trips. Both the mileage log and mileage tracker help business owners comply with IRS guidelines
Record account information, ULR links, username, password clue, date of last update and notes all in one secure place. Actual passwords can be kept on the log.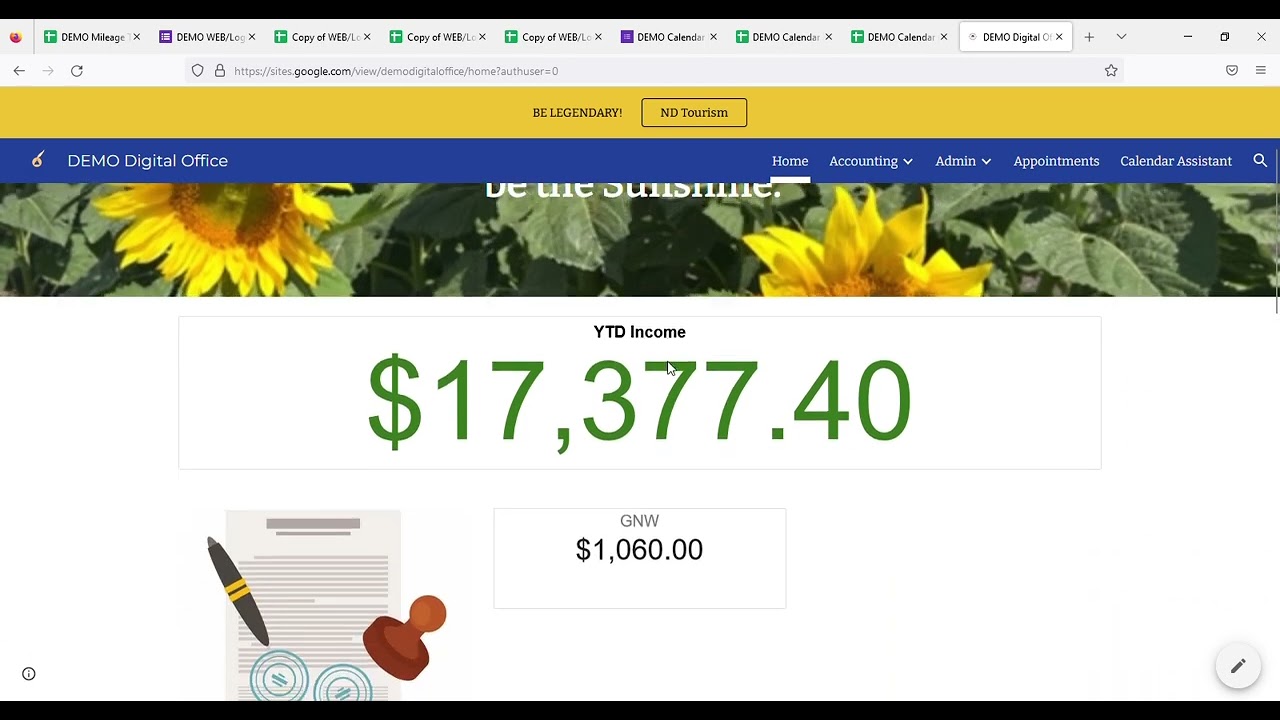 Price: $97.00 per site.
An additional $13.00 service fee for personalization of your site with your business name and logo.
NOTE: This product requires a two-week turnaround time.
Digital items are not eligible for returns or exchanges due to the nature of these items and no refunds will be given.